Does your teen need
help in one of these areas?
They make hasty, poorly-considered decisions and need to have better judgment.
They're being bullied at school – or they're the one doing the bullying. They don't get enough exercise or need to lose weight.
They have low self-esteem and seem to be down all the time. They give up when things get difficult and fail to meet their goals.
Raising a teenager requires persistence & patience
Luckily there is a comprehensive solution…
It can test your sanity even at the best of times. Yet, you want the best for your teenager. You want them to have the tools they need to succeed now and later in life – and you'd like that to happen without having to pull out all your hair in the process. Getting them to do anything you want them to do can feel utterly impossible, and you're not sure where to start.
Studying martial arts helps kids learn how to overcome their problems and learn important lessons – the kind of lessons that will follow them to your home, to the classroom, and for the rest of their lives.
your teen will grow with every class!
Teenagers who study martial arts learn the benefits of self-control and discipline with every lesson. Our classes emphasize core values like discipline, respect, and persistence. Students learn that the way they treat others – in and out of the dojo – reflects on them as people and affects their ability to achieve their goals.
My daughter goes here and it's so amazing. Master Alan inspires the kids so much. I am glad we joined.
Ashika Narayan
Really magical!
Sam Chen
Very nice club
Reliant Studios
After being a member of Vancouver Martial Arts for over 2 years, I can only say that it has brought me more than I ever expected.
The training offered by Master Azizi goes way beyond physical fitness.
Come, try a class or even observe how we train, share and enjoy!
Wipf Lea
The disciplines of taekwondo are taught, along with valuable life lessons and skills. The instructors and students create a great and safe learning environment. Truly an amazing place to find your potential and learn martial arts.
Mia Elvira Roxas
Vancouver MA is a great place to take your kids! Master Alan and his team of instructors are dedicated to providing a positive atmosphere for their students. My daughter and the other students in her class are learning important life skills. They are becoming disciplined, strong, and confident.
Clint and Kathleen
Kat Meldrum
Joining Vancouver Martial Arts was one of the best decisions that I ever made in my life! During my time there I learned so many important life lessons that will carry on with me for the rest of my life! The people are so knowledgeable and friendly; they become another family to you and the do jang is another home!!! Gaining a Black Belt is just one part of the whole amazing experience!!! I wouldn't trade what I gained from the Temple and Master, the incredible man who runs it, for the world!! I am so happy I found it and I would recommend it to anyone looking for a wonderful and rewarding experience and community!! 😊😃 I'd give it 6 or more stars if I could!!
Ashlynn B
"SELF ESTEEM IS EVERYTHING" | For Adults as well as For Children. Being a father of our baby daughter I cannot even put a price on how important, how precious and how much self esteem and self confidence will assist her in her adult life. Martial Arts has touched me when I was young and the discipline, mental toughness, patience, courage and persistence learned while climbing every single best is proving to be the critical factors which assists me in making the best decisions for my family, my clients and our business partners. Jiddu Krisnamurti once said : "Self Reliance Is THE ULTIMATE FREEDOM" | Vancouver Martial Arts and especially Being With Master, we learn that skill and are forever improved so that we may be able to serve humanity in the most effective and efficient manner. For that I am extremely grateful and are happy to recommend Vancouver Martial Arts to you warmly and enthusiastically.
Namaste, Peace and Blessings.
Adnan Sarwar and Family
Adnan Sarwar
Fantastic School- Master Alan does a great job making everyone feel comfortable and I left feeling confident and encouraged.... I will be back!
Tim Sarazen
I am fitter and healthier than ever. All done in a fun and safe environment with incredible teachers. I am truly earning my black belt. One step at a time.
Tom Mulligan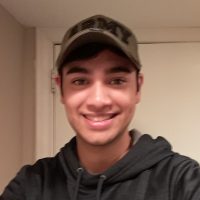 I have been going here for 17 years and I can say that without a doubt this is the best place to come for Taekwondo. Kids, teens, adults it doesn't matter because everyone is always welcome.
This place also teaches something other Martial arts schools tend to overlook and that is leadership.
Vancouver Martial Arts did not just change my life it became one of the foundations I base my life on.
Armando Gil
ACCESS OUR SCHEDULE
& EXCLUSIVE WEB SPECIAL
Secure your spot and get started today with our EXCLUSIVE offer!
By opting into the web form above you are providing consent for Vancouver Martial Arts to send you periodic text messages. Standard rates may apply. You can reply HELP at anytime or learn more. You may opt-out anytime by replying STOP.
ACCESS OUR SCHEDULE
& EXCLUSIVE WEB SPECIAL
Secure your spot and get started today with our EXCLUSIVE offer!
Get Started Today